It's only just under 7 months now until
Mockingjay - Part 2
lands in theatres, and with that (until Lionsgate launches these spin-offs they've wanted to launch), the epic franchise will have come to a conclusion.
While a lot of fans may turn to other similarly fandom-fuelled YA adaptations, we've decided to take a different look and highlight other high-profile films that will feature members of our brilliant cast and creative team. So without further ado - our
Post-Mockingjay Watchlist:
---
10. In Dubious Battle
(AMBI, distributor TBA, release date unknown) - dir. James Franco
Cast - Nat Wolff, Josh Hutcherson, Robert Duvall, Vincent D'Onofrio, Ed Harris, James Franco
Hunger Games connection: Josh Hutcherson
Synopsis: Jim Nolan (Wolff), an activist for "the Party" organizes a major strike for apple pickers in California in the 1930s.
Based on John Steinbeck's 1936 book, this film is definitely one to keep an eye on - with James Franco, in a surprising move, leading an all-star cast, including our very own Josh! It's his only upcoming project at the moment, and we hope to see more of him soon...

---
9. X-Men: Apocalypse
(20th Century Fox, May 27, 2016) - dir. Bryan Singer
Cast - James McAvoy, Michael Fassbender, Jennifer Lawrence, Nicholas Hoult, Oscar Isaac, Sophie Turner
Hunger Games connection: Jennifer Lawrence
Synopsis: In 1983, the young X-Men team up to battle the ancient Apocalypse (Isaac).
Apocalypse
will be Jennifer's last X-Men movie, unfortunately, and we sincerely hope this is a good send-off for her and her brilliant Mystique. With rumours swirling that the Nightcrawler mutant played by Kodi Smit-McPhee, is her son in the story, this one should definitely be very interesting indeed.
When should we get a first trailer: November - with
SPECTRE, Mockingjay - Part 2
or The Martian?
---
8.
It's What I Do
(Warner Bros, release date unknown) - dir. Steven Spielberg
Cast - Jennifer Lawrence
Hunger Games connection: Jennifer Lawrence and Mockingjay screenwriter Peter Craig
Synopsis:
It's What I Do
is the story of how the relentless pursuit of truth, in virtually every major theatre of war in the twenty-first century, has shaped war photographer Lyndsey Addario's (Lawrence) life.
Based on photographer Lyndsey Addario's memoir of her travels to the front lines during the War on Terror, with Steven Spielberg set to direct, this should be a very powerful project for Jen, and another one to add to her filmography that may bring her luck during the awards season!
---
7. Joy
(20th Century Fox, December 25, 2015) - dir. David O. Russell
Cast - Jennifer Lawrence, Bradley Cooper, Robert de Niro
Hunger Games connection: Jennifer Lawrence
Synopsis:
Joy
is the story of a family across four generations and the woman (Lawrence) who rises to become founder and matriarch of a powerful family business dynasty.
Aside from
Mockingjay
- anyone following Jen should be looking forward to this. This is the third collaboration between Jen and director David O. Russell, her 4th film with Bradley Cooper (those two are genuinely inseparable), and with a premise that may not sound dark - Jen plays Joy Mangano who is the inventor of the Miracle Mop - the film is surprisingly dark, with the first teaser that premiered at CinemaCon earlier this week being surprisingly 'un-joyful' but nonetheless a very interesting first look at the film.
When should we get a first trailer: July - Paper Towns?

---






6.
Batman v Superman: Dawn of Justice
(Warner Bros, March 25, 2016) - dir. Zack Snyder
Cast - Ben Affleck, Henry Cavill, Jesse Eisenberg, Jeremy Irons, Gal Gadot, Jena Malone
Hunger Games connection: Jena Malone
Synopsis: As the public is divided on Superman (Cavill) following the events of
Man of Steel
, the superhero faces off against Batman (Affleck) for the first time on the big screen.
The film that should've scared
Allegiant - Part 1
off, the epic next chapter in Warner's DC Comics Universe is set to become one of the biggest hits of the year. Jena has been confirmed for a 'top secret' role, with rumours putting her as Carrie Kelley, the young new sidekick (who in the comic
The Dark Knight Returns
, which inspired the film, is the new incarnation of Robin - see if you can spot a Robin shrine in the teaser trailer above) to Ben Affleck's battle-hardened Bruce Wayne/Batman. Jena worked with director Zack Snyder before on
Sucker Punch
and we are definitely looking forward to see her star alongside another massive star like Ben.
When should we get our first glimpse at Jena: San Diego Comic-Con perhaps? Or next trailer around
Mockingjay-
time....

---
5.
Star Wars
Anthology
: Rogue One
(Disney/Lucasfilm, December 16, 2016) - dir. Gareth Edwards
Cast - Felicity Jones, Sam Claflin (eyed for role)
Hunger Games connection: Sam Claflin
Synopsis:
A band of resistance fighters unite for a daring mission to steal the Death Star plans.
Finnick Odair? In
Star Wars
? We know this is just early talks but if this goes through we're sold, especially as apparently his role would be bigger than Finnick in the
Hunger Games
movies...
When should we know for sure when Sam is cast: in the next couple of months given filming begins in London this summer. First trailer - likely with The Force Awakens this December, we already have an announcement teaser too from Star Wars Celebration.

---
4.
Passengers
(Sony, release date unknown) - dir. Morten Tyldum
Cast - Chris Pratt, Jennifer Lawrence (both in talks)
Hunger Games connection: Jennifer Lawrence
Synopsis: A spacecraft transporting thousands of people to a distant planet has a malfunction in one of its sleep chambers. As a result, a single passenger (Pratt) is awakened 90 years before anyone else. Faced with the prospect of growing old and dying alone, he wakes up a second passenger (Lawrence) that he's fallen in love with.
Now this one we are definitely excited by. We've read the original Black List-ed (the Black List is an annual list of the best unproduced screenplays) script and it is brilliant, ambitious and intimate at the same time, and we can't wait to see Chris and Jen play off against each other in this. We're hoping this project goes ahead...

---
3.
Star Wars Episode IX
(Disney/Lucasfilm, 2019) - dir. Francis Lawrence (in talks)
Cast - John Boyega, Daisy Ridley, Oscar Isaac (TBA)
Hunger Games connection: director Francis Lawrence
This is still early days and it's still rumour after rumour but current understanding is that Francis is indeed eyed to direct, with J.J. Abrams returning to the director's chair if it doesn't work out. And for the sake of everyone, we hope it does.
N.B. the Stor-ahem-Peacekeepers in
Catching Fire
and
Mockingjay
look familiar don't they....

---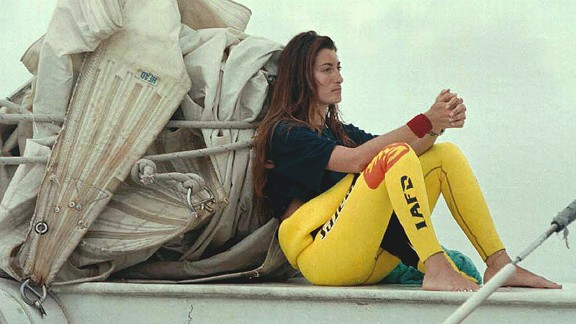 2.
The Dive
(20th Century Fox, release date unknown) - dir. Francis Lawrence, produced by James Cameron
Cast - Jennifer Lawrence
Hunger Games connection: the reunion of director Francis Lawrence and our Katniss, Jennifer Lawrence - referred to by some as 'Lawrence-squared'
Synopsis: The true story of legendary free-divers and lovers, Francisco "Pipin" Ferreras and the late Audrey Mestre (Lawrence), who competed to travel as deeply as possible underwater on a single breath of air.
Francis Lawrence directing a James Cameron passion project that will also star Jennifer? Count us in, we really hope this is going to be great - with Cameron's involvement one would already figure how ambitious this film will be.

---
1.
The Odyssey
(Lionsgate, late 2016/early 2017) - dir. Francis Lawrence, produced by Nina Jacobson
Cast - TBA
Hunger Games connection: the Mockingjay creative team returning: director Francis Lawrence, screenwriter Peter Craig and producer Nina Jacobson
Synopsis: The Odyssey is Homer's epic of Odysseus' 10-year struggle to return home after the Trojan War. While Odysseus battles mystical creatures and faces the wrath of the gods, his wife Penelope and his son Telemachus stave off suitors vying for Penelope's hand and Ithaca's throne long enough for Odysseus to return.
One of the most epic stories ever told, we could not be happier that this is the
Mockingjay
team's next project, and we're really looking forward to see how this shapes up. Possible 2017 awards season contender?
Honourable Mention:
Independence Day 2
(20th Century Fox, June 24, 2016) -
Liam Hemsworth
is the lead, need we say more?
Which of the films listed are you looking forward to the most? Vote in our poll below!